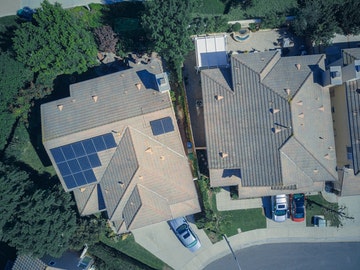 If you have an empty parking space that you don't use, maybe because you do not have a car. You can utilize this space by renting it out and making a substantial amount of money.
People earn up to £200 a month by renting their home space for car parking, and even more if you live in central London. Check UK.collected.reviews for various factors that affect the amount you rent out your property for.
Before renting out your home space for car parking, you should check the internet for complaints about car parking services to know things that you should avoid and things you need to do to increase customer satisfaction. Renting your home space for car parking allows you to decide how many cars you want to accommodate, who you want to accommodate, and also how much you want to make.
Before renting out your home space, there are some things that you need to consider.
· Contract:
You have to state that you would not be held responsible for damage to or loss of the contents of the vehicle or the vehicle itself. This will help you avoid unnecessary trouble you're your tenants – the people parking in your home space. If you do not know how to write a contract you can search only for templates or employ the services of a law firm.
· Renting Out Space In The Road Is Impossible:
Renting out the road outside of your house for people to park on is illegal and it is way different from renting out a garage or driveway that is private.
· Tax:
You have an annual limit for your income that is tax-free. If the income that you generate by renting your home space for car parking is more than this limit, you may be taxed.
If you want to rent out your home space and you do not know how to get customers, there are certain apps that can be of assistance;
a) JustPark:
This app helps you rent out your home space for car parking without stress. With JustPark, you don't have to worry about drafting a contract or billing your "tenants". They do both for you, but they charge 3% of the income you make and you can withdraw your money weekly, monthly, or manually.
b) ParkLet:
Although they offer short-term letting services, they are primarily for people that want to rent out their parking space on a long-term basis. They charge a commission of 20% and an admin fee of £25 whenever they help you get a tenant. This is why it is better to stick to long-term services on this app.
c) Park on My Drive:
The name is quite self-explanatory. The biggest advantage of using this app is that they do not charge any commission based on rentals. They only charge an annual fee of £20.
d) YourParkingSpace:
This app is quite new in the market. They do not charge a commission, but they add a 20% extra on any amount you're renting your parking space for. So, you have to be extra careful when charging for your space.
e) Gumtree:
The advantage of the Gumtree app is that you do not have to worry about any charge commission as it is 100% free. The disadvantage is that you have to draft your contract out by yourself and it can be stressful.
You don't need to advertise online. You can put a notice in your area or front door. You can also place an advert in the supermarket or the local newspaper.